Winter, the magic of snow
Winter is finally here! Skiing, snowboarding, snowshoe excursions, ice skating and bombardino cocktails!
For us at Hotel Belvedere, winter is a magical time of year. The snow creates a unique atmosphere and skiing and snowboarding lovers are finally set free on the Paganella ski slopes.
Have you ever tried your hand at cross-country skiing? A winter sport that brings you into close contact with nature. Even if you don't know how to ski, you've still come to the right place!
Enzo and Lorena are ski instructors at the Kristal ski school. Choose one-to-one skiing or snowboarding courses, where the detail makes all the difference. Enzo will be happy to give you tips on skiing, equipment rental and much more. At Fai della Paganella, sport and après ski guarantee a fun winter holiday for all.
Kristal ski school
Enzo and Lorena from Hotel Belvedere are also ski instructors at the Italian Kristal Ski and Snowboard School. Speak to them to arrange a ski lesson or course. Skiing and much more Winter in Fai della Paganella offers something for everyone. Families with children, couples and friends who have never skied opt to spend their winter holiday in the mountains!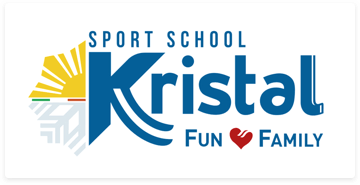 Not only ski
Our expert alpine guides offer a range of activities and snowshoe excursions and will guide you on an enchanted journey of discovery far away from the chaos of everyday life. A great way to truly immerse yourself in winter.
For more information or recommendations, see our winter activities!
Book now
Request information